So I was like, I want to post today but I don't really know what to say. I started reading
Korianne's blog
because of Maureen Johnson's wonderful idea of Blog Every Day April. I really like her colorful blog and her feature To Be Read Tuesday. So I'm copying it. Credit goes to her. (Remember Korianne, imitation is the sincerest form of flattery!)

TBR

Graduation from high school?


A senior thesis?

A betrayal by someone you love?


A loss of innocence?

The death of a parent?


Losing the family you always wished you had?

Facing a harsh reality?


What's the line that separates childhood from the "real world"? And what happens when it's nothing you imagined it would be?

Do you want to be a published author?


The editors at HarperCollins invite you to submit a short story about a character who has to face the "real world" for the first time. The story must involve a single, life-changing event. First prize is the opportunity to be published alongside your favorite authors in the paperback edition of the No Such Thing as the Real World collection. All stories must be between 5,000 and 10,000 words long, and all contributing authors must be between fourteen and nineteen years old.

That's like the only description I could find. I guess it's the inside of the book. It's sort of strange but that contest sounds really good.
Basically, it's a book of short stories. I'm a big fan of short stories, especially literary ones because I try to write them (and fail). YA short stories are always fun and this collection sounds like it can be really entertaining. I'm a big fan of the big life issues in YA fiction so this is right up my alley. Plus, look at those authors. I mean, come on. You'd have to be crazy not to want to check this out!
Well, a copy has been ordered for the library. I'm going to put that on hold immediately and then come back here and tell you all about it!
One of my fave YA short fiction collections is Mixed: An Anthology of Short Fiction on the Multiracial Experience. Actually I've seen it in both adult and YA so I'm not sure what it is but it doesn't matter because it's excellent. It's a bunch of short stories featured main characters of mixed race and not just black/white but all different kinds of combinations (haha, that sounds funny). The best part is that the writing is excellent. I've read it at least twice. It's a book you can pick up again and again and you'll just find something new to appreciate in all of the short stories. In fact, I want to read it again right now! So definitely give it a try, even if you're like, I don't know... short stories. Short stories are good! They give you a lot to think about.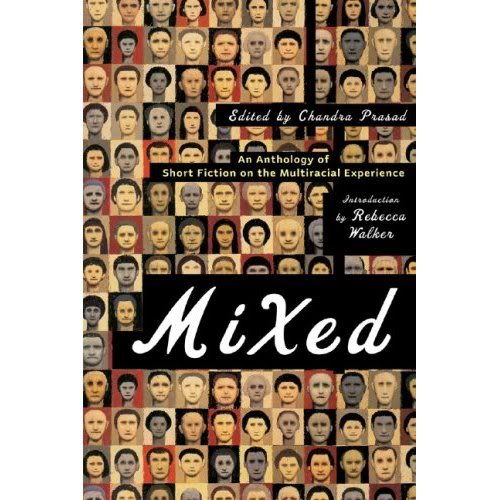 Wow, it looks like it's gonna rain outside. So much for walking home today. In honor of my chosen TBR book I'm going to leave you with the possible song that brought inspiration for the title, No Such Thing by John Mayer.





John Mayer - No Such Thing
Uploaded by Cehcw